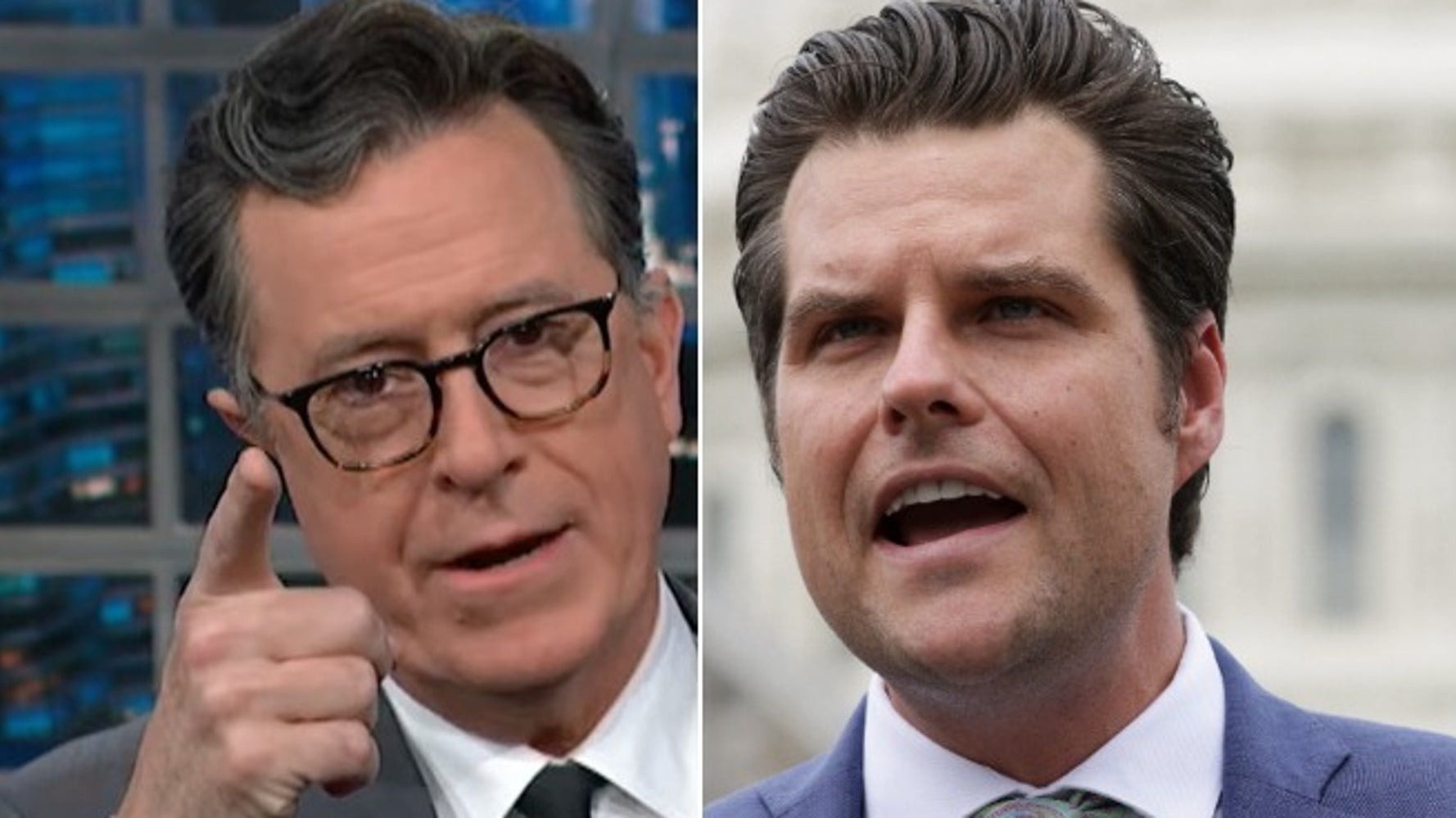 Rittenhouse last week was acquitted of all charges in the shooting deaths of two men, and wounding of a third, during the unrest in Kenosha, Wisconsin last year. Rittenhouse, who was 17 at the time, claimed self-defense. He traveled across state lines to Kenosha with an AR-style rifle and a medical kit.
"I'm not a legal expert, so I can't tell you whether or not Kyle Rittenhouse broke the law," said Colbert, host of "The Late Show." "But I can tell you this: If he didn't break the law, we should change the law."
Colbert's audience applauded.
"So, Rittenhouse was found not guilty," Colbert said, emphasizing the "not guilty" with air quotes. "But only a complete moron would celebrate this clear tragedy by making this guy a hero."
That led him to Gaetz, who excitedly tweeted an all-caps "NOT GUILTY!!!!!!!" in reaction to the verdict.
"Of course, Gaetz has a vested interest in juries finding people not guilty," Colbert said. "Especially when it involves a 17-year-old crossing state lines."
See more in Colbert's Monday night monologue: